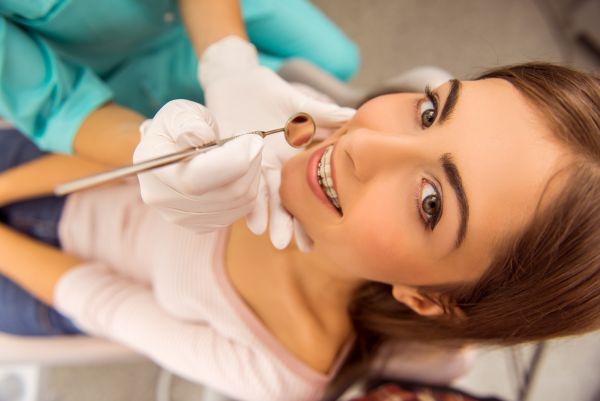 Dental bonding is one of the most commonly recommended treatments for damaged and stained teeth. The treatment offers cosmetic, oral health and functional benefits, and it is often more affordable than dental veneers, dental crowns and other types of restorations. By learning more about the benefits of dental bonding restoration, you can decide if treatment is right for you.
The advantages of dental bonding restoration
Every patient has their own reason for choosing dental bonding restoration, and the benefits may vary for each person. However, there are certain benefits that one can expect when choosing dental bonding restoration, including improved oral health, a more attractive smile and better tooth function.
Improved oral health and tooth protection
Many general dentists recommend dental bonding to address issues with oral health. When tooth damage occurs, issues such as a tooth infection can develop if the concern is left untreated. Dental bonding restores damaged teeth and protects them from worsening symptoms. Additionally, dental bonding covers tooth enamel. This can reduce the risk of weakened enamel and cavities.
With that said, dental bonding is not as strong as natural tooth enamel. This means that extra precautions should be taken, such as wearing a mouth guard while playing sports, avoiding eating hard foods and wearing a night guard if bruxism is a concern. With proper care, dental bonding can last for up to 10 years.
Better appearance and stain removal
Dental bonding restoration can also be used to address cosmetic concerns. Too many people live with minor cosmetic imperfections on their teeth that make them feel insecure. The good news is dental bonding provides a reliable and affordable opportunity for individuals who would like to improve their smile. Bonding is typically more affordable than dental veneers, and it requires far less dental enamel removal.
Bonding can fix a range of cosmetic concerns. Among the most notable, dental bonding can address teeth stains and discoloration, teeth that appear too short and minor chips and cracks from dental trauma. Everyone deserves a smile they are proud to show off, and, for many, dental bonding is the best cosmetic solution.
Improved tooth size, shape and function
Many who have teeth damage or natural imperfections find it more challenging to function. For example, a patient who has worn-down tooth enamel caused by teeth grinding may have more trouble chewing tougher foods. Dental bonding can often fix this issue by restoring the strength, size, shape and overall function of damaged teeth.
Dental bonding is applied to teeth by a dentist who can strategically bond the composite resin material in a manner that works best for the patient. This means the ideal size, shape and strength can be achieved through dental bonding restoration.
Consult with a general dentist about dental bonding
Get in touch with our dental team today by phone or email if you would like to learn more about dental bonding. We are glad to answer your questions and arrange a convenient time for you to visit with our staff for a consultation.
Request an appointment here: https://www.viewparkdental.com or call View Park Dental at (310) 589-3147 for an appointment in our Los Angeles office.
Check out what others are saying about our dental services on Yelp: Dental Bonding in Los Angeles, CA.
---
Related Posts
April 1, 2023
Dental bonding is ideal for patients who want a non-invasive and less permanent solution (compared to veneers) to improve their smile. Dental bonding can fix a range of cosmetic issues, including …