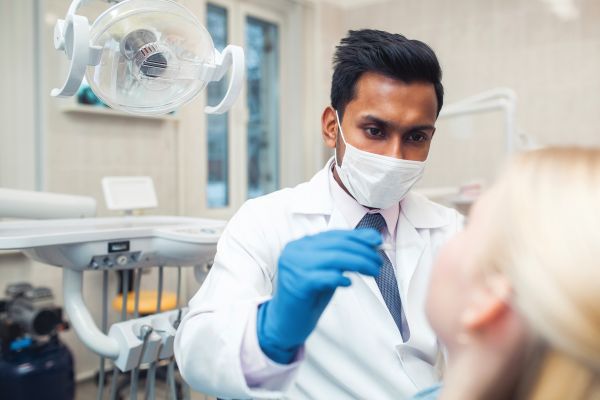 Dental issues are never pleasant, but the good news is that your general dentist in Los Angeles can treat them and provide relief. To prevent dental problems, dental experts advise patients to brush twice daily, floss regularly and book regular dental checkups. However, if dental issues occur, patients must schedule an appointment with a dentist immediately for treatment.
Common dental problems treated by general dentists
The following are dental problems that can be treated by your general dentist in Los Angeles:
Bad breath
Also known as halitosis, bad breath can be disconcerting. Most cases of persistent bad breath are caused by a specific dental condition, including dry mouth, cavities, gum disease, tooth abscess or oral cancer. Using dental rinses will only mask the odor if a dental condition is present, and not cure it. A general dentist can help treat different cases of chronic bad breath.
Tooth decay
Tooth decay, also known as cavities, is the second most prevalent disease in the U.S. after the common cold. Tooth decay is caused by the accumulation of plaque on the teeth. Plaques form when bacteria feed on the sugar or starch in food debris to produce an acid that breaks down the tooth enamel. The dentist will recommend dental fillings for cavities and give recommendations on how to prevent tooth decay.
Gum disease
Gum disease is also known as periodontal disease. It is an infection of the gum tissues supporting the teeth and one of the leading causes of tooth loss in adults. Factors such as smoking, diabetes and dry mouth can predispose people to gum disease. Symptoms of this condition include swollen, tender or inflamed gums, sensitive teeth and tooth pain. A visit to the dentist is necessary after noticing these symptoms to prevent further infection.
Mouth sores
Mouth sores come in different forms and can be pesky and annoying. A mouth sore is not a cause for concern if it does not last for more than two weeks. They usually disappear on their own, but if they do not, a visit to the general dentist is necessary. The sore may be the symptom of a more severe condition.
Tooth sensitivity
Tooth sensitivity causes pain when the person consumes sweets, hot or cold drinks, acidic drinks or ice cream. People with sensitive teeth may also experience pain when brushing and flossing. This condition could be the result of a cracked tooth or tooth abscess and must be treated promptly to prevent tooth loss or jawbone infection.
Oral cancer
According to estimates from the Oral Cancer Foundation, one person in the United States dies every hour due to oral cancer. This condition can be reversed and is even curable if diagnosed and treated early. During a routine appointment with a general dentist, the patient will undergo oral cancer screening to check for signs of the condition.
Final note
Your general dentist in Los Angeles offers treatment for a wide variety of dental conditions. Once you notice the signs or symptoms of any dental condition, make sure to book an appointment immediately to get appropriate treatment.
Request an appointment here: https://www.viewparkdental.com or call View Park Dental at (310) 589-3147 for an appointment in our Los Angeles office.
Check out what others are saying about our services on Yelp: Read our Yelp reviews.
---
Related Posts
June 1, 2023
Dentures are used to replace missing teeth, but two types of dentures can be used to do this: immediate dentures (also known as temporary dentures) and conventional dentures. Both kinds of …