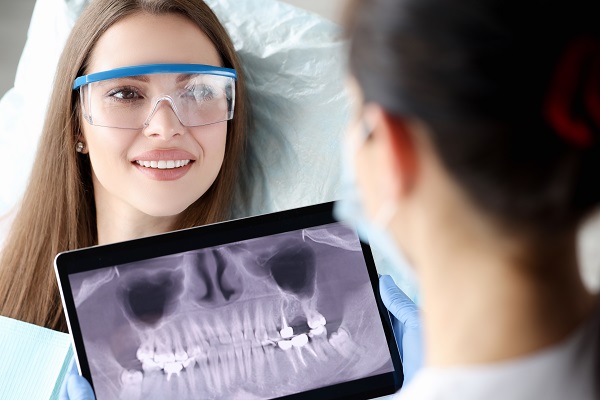 Thinking you may be in need of endodontic services? Your good overall oral health is not only important so you can have a healthy mouth, but when your oral health is in good shape, it is likely that your overall general health will be in good shape as well. This fact makes it a good idea for you to understand the different types of dental professionals available to you these days.
About endodontists
Learning more about endodontic services is a great idea. While many people who are in need of dental care services will simply choose a dentist that is near their home, it is important to understand that there are many types of dentists who can provide you the oral care services you need to support a healthy mouth. One of these dental professionals is an endodontist, and in order for a dentist to become an endodontist, they must complete at least two years of additional dental training.
According to the American Association of Endodontists, they are highly skilled in diagnosing tooth pain and extremely talented in performing procedures within your tooth.
Common signs that root canal therapy is necessary
The list below includes some of the more common signs that someone may experience that can let them know that they may be in need of a root canal. While pain is often one of the more common signs that a dental patient is in need of a root canal, not everyone experiences pain when they have a diseased tooth. This is why it is so important for everyone to make regular dental checkup appointments.
A chipped or cracked tooth
Once a tooth becomes chipped or cracked, it is no longer fully protected. Chips and cracks can expose the nerves of a tooth, making it easier for the tooth to become infected. Two common reasons for chipping and cracking a tooth include eating too many hard foods and playing contact sports. Once a tooth is infected, the only treatment available to remove the infection is root canal therapy.
Tooth sensitivity
When someone has a tooth that starts to become sensitive when they consume anything that is hot or cold, this is another sign that a root canal may be necessary. This includes both foods and drinks, and the pain can be either sharp or dull. One of the more common reasons why someone would experience tooth sensitivity is because they have somehow damaged the tooth's blood vessels or nerve endings.
Swollen gums
When someone's gums are swollen, they also tend to be sore and red as well. Swollen gums mean there is some type of problem going on in that area, even if they are minimally swollen. While swollen gums may be a sign that periodontal disease is present, it is also a sign that there is an infection happening within a nearby tooth. When gums are swollen for more than 48 hours, it is time to make a dental appointment for a complete mouth evaluation.
Is root canal therapy in your near future?
In need of endodontic services? If you are currently experiencing problems with one of your teeth but are not experiencing a lot of pain or even no pain at all, your tooth still needs to be checked out by a dental professional. Now that you know that endodontists are dental professionals who have undergone more dental training to learn how to save teeth, this is the type of professional you want to choose when in need of root canal therapy.
Request an appointment here: https://www.viewparkdental.com or call View Park Dental at (310) 589-3147 for an appointment in our Los Angeles office.
Check out what others are saying about our dental services on Yelp: Endodontics in Los Angeles, CA.
---
Related Posts
October 1, 2023
A dental crown is one of the most common ways to have a tooth restored. However, patients may want to know why the process of restoration is needed. It is a …