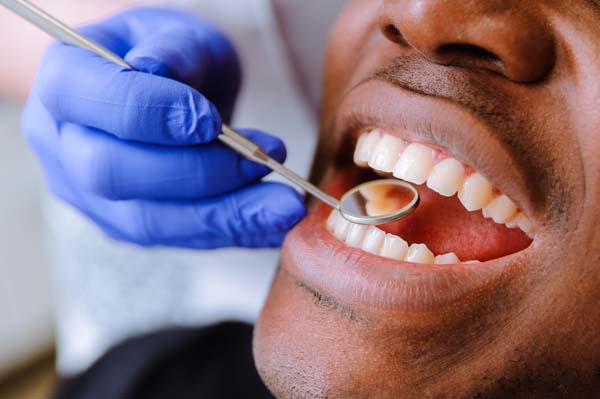 Family dentists are a great source of information when it comes to how to properly take care of oral health. They are trained in general dentistry, which makes them experts at helping patients of all ages practice good oral hygiene.
Why oral hygiene care is so important
Choosing to have a family dentist oversee one's oral health is something many families are deciding to do. Good oral hygiene care is essential if someone wants to have a healthy mouth. Additional reasons why hygiene care is important is because it helps prevent tooth insensitivities, bad breath and tooth loss. Good oral hygiene care also supports one's overall health.
How to create an everyday oral hygiene routine
The below list explains what dental patients need to do in order to create an oral hygiene routine that supports their good oral health on an everyday basis.
Brush teeth two to three time per day
Brushing teeth should be done after breakfast and after dinner, however, some people also brush their teeth after lunch. The goal of brushing is to remove any food particles still existing in the mouth, as well as remove plaque from the teeth. Using a soft-bristled toothbrush helps to prevent any tooth or gum damage and using a non-abrasive toothpaste also helps to protect the teeth. Holding the toothbrush at a 45° angle and using small gentle circular motions helps to ensure that every single tooth is properly brushed.
Floss teeth one to two times per day
Using a waxed floss is recommended by family dentists, as this type of floss is easier to use when removing food particles from in between the teeth. It is important to be gentle when flossing, as it is possible to damage the gums when doing so. To start, it is necessary to pull out 18 inches of floss, hold the floss firmly between the thumbs and index fingers and then slowly slide the floss in between every tooth. The next step is to slowly slide the floss against each side of the tooth in order to remove food particles and plaque.
Use a quality mouthwash
There are many different types of mouthwashes available, which is why it is important to carefully choose the best one. For example, some patients will benefit from using an anti-microbial mouthwash while others may benefit more from using a mouthwash that helps control plaque. It is important to use mouthwash exactly as directed in order to experience the best outcome. It is also important for people to understand that they should not rinse their mouth with water right after using mouthwash.
Find out more about oral hygiene
A family dentist is a great resource to utilize when looking to improve oral health. To learn more about oral hygiene, it is best to consult directly with a family dentist. Questions can be answered and an evaluation can be done in order to better determine the best oral hygiene routine. Reach out today to find out more or to get started with an appointment!
Are you considering using a family dentist in the Los Angeles area? Get more information at https://www.viewparkdental.com.
Check out what others are saying about our services on Yelp: Read our Yelp reviews.
---
Related Posts
October 1, 2023
A dental crown is one of the most common ways to have a tooth restored. However, patients may want to know why the process of restoration is needed. It is a …