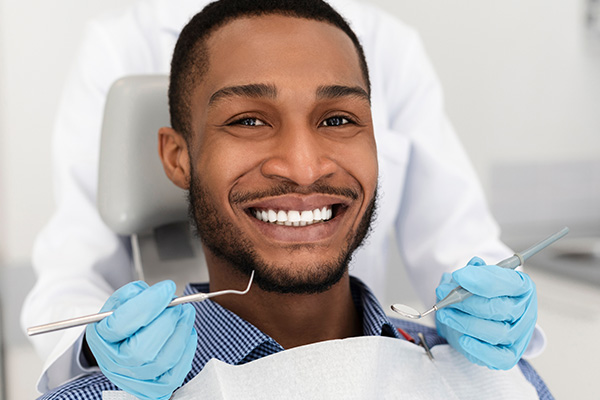 Cosmetic dentistry focuses on the form and function of teeth, despite the misconception that cosmetic procedures only address aesthetics. Cosmetic dentists are dental professionals who undergo general dentistry training and then further their education and training by learning more about cosmetic procedures.
Many general and cosmetic dentists perform the same procedures, depending on the goal of the patient, as well as their oral health history. One popular cosmetic dentistry procedure that general dentists also perform is the placement of composite bonding.
How composite bonding is used in cosmetic dentistry
Below is an overview of composite bonding and how it is used in cosmetic dentistry. When looking into different cosmetic procedures, it can be helpful to review the following information.
Composite bonding
Composite bonding is a cosmetic dentistry procedure that can also be used for general dentistry purposes. It is one of the simplest procedures that can produce transformative results.
During the procedure, the cosmetic dentist will gently etch the natural tooth so the resin will bond to it. Then, a dental resin will be gently applied to the etched tooth, which will be white in color, thus helping improve the way that the tooth appears. Once the resin has been placed, the cosmetic dentist will use a dental instrument to shape and mold the resin to the tooth, smoothing out any imperfections. To complete the procedure, a curing light will be used to harden the resin material.
Uses in cosmetic dentistry
Cosmetic dentistry procedures are typically explored to improve the way that the teeth appear. Composite bonding, in particular, is a great way to do so. Outlined below are a few popular uses for composite bonding in cosmetic dentistry.
Covering stains
Covering rough spots
Repairing chips or cracks
Lengthening teeth that are too short
Filling in extremely minor gaps
Covering spots after cavity repair
Composite bonding is a versatile procedure that can be used in both cosmetic and general dentistry. Cosmetic dentists use it more for improving the appearance of imperfect teeth, whereas a general dentist may use it to repair damages.
Benefits
Cosmetic dentistry offers most individuals a number of benefits, with a major one being a smile improvement. However, other benefits include the following:
A composite bonding procedure is quick and usually complete in under an hour
There is no recovery time
The procedure is safe because there are no invasive risks
It is long-lasting
There is no pain associated with composite bonding
Only one application is typically necessary to address the problem or imperfection
There may be other patient-specific benefits that can be identified during a consultation appointment.
Find out more about composite bonding
Cosmetic dentistry includes a wide range of procedures, some of which overlap with general dentistry. To find out more about smile improvement through composite bonding or other cosmetic procedures, reach out today. Any outstanding questions can be answered, and an evaluation can be done in order to determine the appropriate course of action.
Request an appointment here: https://www.viewparkdental.com or call View Park Dental at (310) 589-3147 for an appointment in our Los Angeles office.
Check out what others are saying about our services on Yelp: Read our Yelp reviews.
---
Related Posts
December 1, 2023
Many patients have dental bonding procedures for cosmetic reasons. However, the treatment is also sometimes used to strengthen teeth that are chipped, cracked, decayed, or have exposed roots.Dental bondingDental bonding is …